---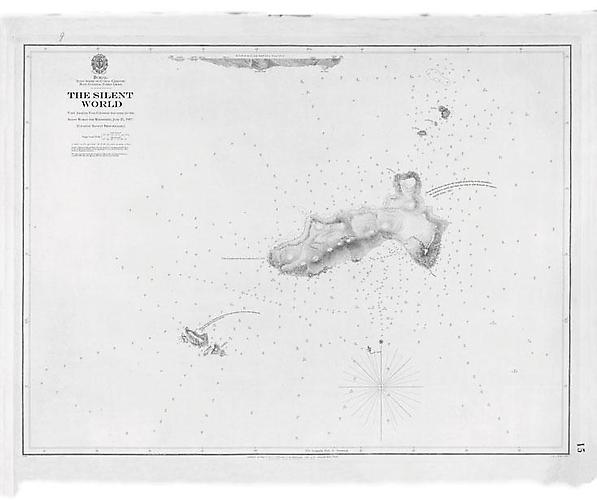 ---
Simon Patterson
2010: Anthology
Simon Patterson was born in Leatherhead, Surrey and was considered amongst the YBAs. He was shortlisted for the Turner Prize in 1996 for his exhibitions at the Lisson Gallery, the Gandy Gallery and his three shows in Japan. He attended Hertfordshire College of Art and Design and Goldsmiths College between 1985 and 1989. At Goldsmiths, he was included in the infamous Damien Hirst exhibition, Freeze, showing two wall text pieces, one simply showing the names Richard Burton and Elizabeth Taylor, while the other work titled, "The Last Supper Arranged According to the Flat Back Four Formation (Jesus Christ in Goal)", showed the names of the Apostles arranged as different football team systems with Jesus in goal.
He is perhaps best known for his work, The Great Bear, an editioned print which reworks the London Underground map. One of the editions was purchased by Charles Saatchi and shown in the Sensation exhibition of 1997 which toured London, Berlin and New York. An edition is in the Tate Gallery collection and is currently on display at Tate Britain in London.
He studied at Goldsmiths' College in London. Patterson has had solo exhibitions throughout the U.S., Europe and Japan including the Museum of Contemporary Art Chicago and the Kunsthaus Zurich. His work is included in the public collections of The Museum of Modern Art, New York; Tate Gallery, London; San Francisco Museum of Modern Art; Kunsthaus, Zurich. Major exhibitions include "Freeze," London (1988); Gandy Gallery, Prague (1995); Lisson Gallery, London (1996); "Sensation," Royal Academy, London (1997); Haunch of Venison, Zurich (2006) and Haunch of Venison, London (2007). In 2010, Patterson had his first solo exhibition with Benrimon Contemporary, New York. Most recently, he had his third solo exhibition with Haunch of Venison, London in 2012. The artist lives and works in London.